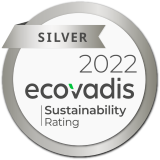 We strive to be a leading force in the support of change to better our future. To realize this, Struktol has instituted the PULSE initiative.
P

roactive
Being proactive is in our cultural DNA. Our policies and procedures are designed to bring focus to potential issues and proactively plan for a resolution.
U

nified
At Struktol we believe that respect for others is fundamental to everything we do. We follow through on our commitments to customers, suppliers, and each other – no matter what challenges we may face. Without exception, our success is built by our teamwork.
L

isten
Hearing what our employees and customers have to say is only the first step. As more concerns arise about the environment, health and safety, and human rights, Struktol listens to the industries' challenges and ideas.
S

elf-actualization
It is very important to us that Struktol employees feel professionally fulfilled and personally valued, and part of an inclusive organization where they are personally aligned with the larger company mission
E

valuate, evaluate, evaluate . . .
Regular review of policies, actions and results promotes continuous improvement.
---
2019 Struktol Sustainability PULSE Report (available upon request)

Code of Conduct (available upon request)
Struktol Company of America, LLC is a member of the Schill + Seilacher family of companies, with representation in over 100 countries around the world. A global organization with over a century of specialty chemical expertise, Schill + Seilacher markets most of their polymer processing products under the brand name STRUKTOL® – a name that has become synonymous with both quality and performance, as our history shows.
Struktol Company of America, LLC has the expertise and experience to provide an intelligent additive solution for all your polymer applications.